2021-2022

ISAMUAE
이사무애
CLIENT. Cosmax
︎ Branding
︎ Package Design
︎ Design Strategy
---
OVERVIEW. 브랜드 네임 '이사무애(理事無碍)'는 '이상과 현실의 걸림이 없다'라는 의미를 담고 있습니다. 이상과 현실, 나와 나를 둘러싼 환경의 균형을 찾는 것. 모든 조화와 중용의 미의 탐구를 '이사무애'라는 이름에 담았습니다.

1. IDEAL IS REAL
가치 있는 재료, 책임 있는 생산 방식, 균형 있는 제품, 여성을 자유롭게 하는 새로운 시선 등 우리가 앞으로 살아가야 하는 시대에 필요한 새로운 이상의 기준을 정의하고 이상에 다다르기까지 현실의 장벽을 극복하겠다는 의지를 담은 브랜드 태그라인입니다.

2. I AM REAL, REAL WOMAN
이사무애는 보통의 삶을 사는 현실의 여성들로부터 영감을 받습니다. 비현실적이고 일률적인 미의 추구를 지양하고 진정한 나로 살아가는 모습과 각자 삶의 방식에 맞는 이상을 추구합니다.

'isamuae 理事無碍' embodies the meaning of "no hindrance between ideals and reality. This concept embodies the belief that "Ideal is Real," which serves as isamuae's tagline, symbolizing its commitment to overcoming the barriers of our everyday reality in pursuit of our ideals.

1. IDEAL IS REAL
It represents a new definition of ideals that is necessary for the era we live in, including valuable ingredients, responsible production methods, balanced products, and a new perspective that empowers women.

2. I AM REAL, REAL WOMAN
Isamuae draws inspiration from real women living ordinary lives. It avoids the pursuit of unrealistic and standardized beauty, and instead seeks the ideal that aligns with each individual's way of life, embracing the authentic self.




Web Design





Launch Party Design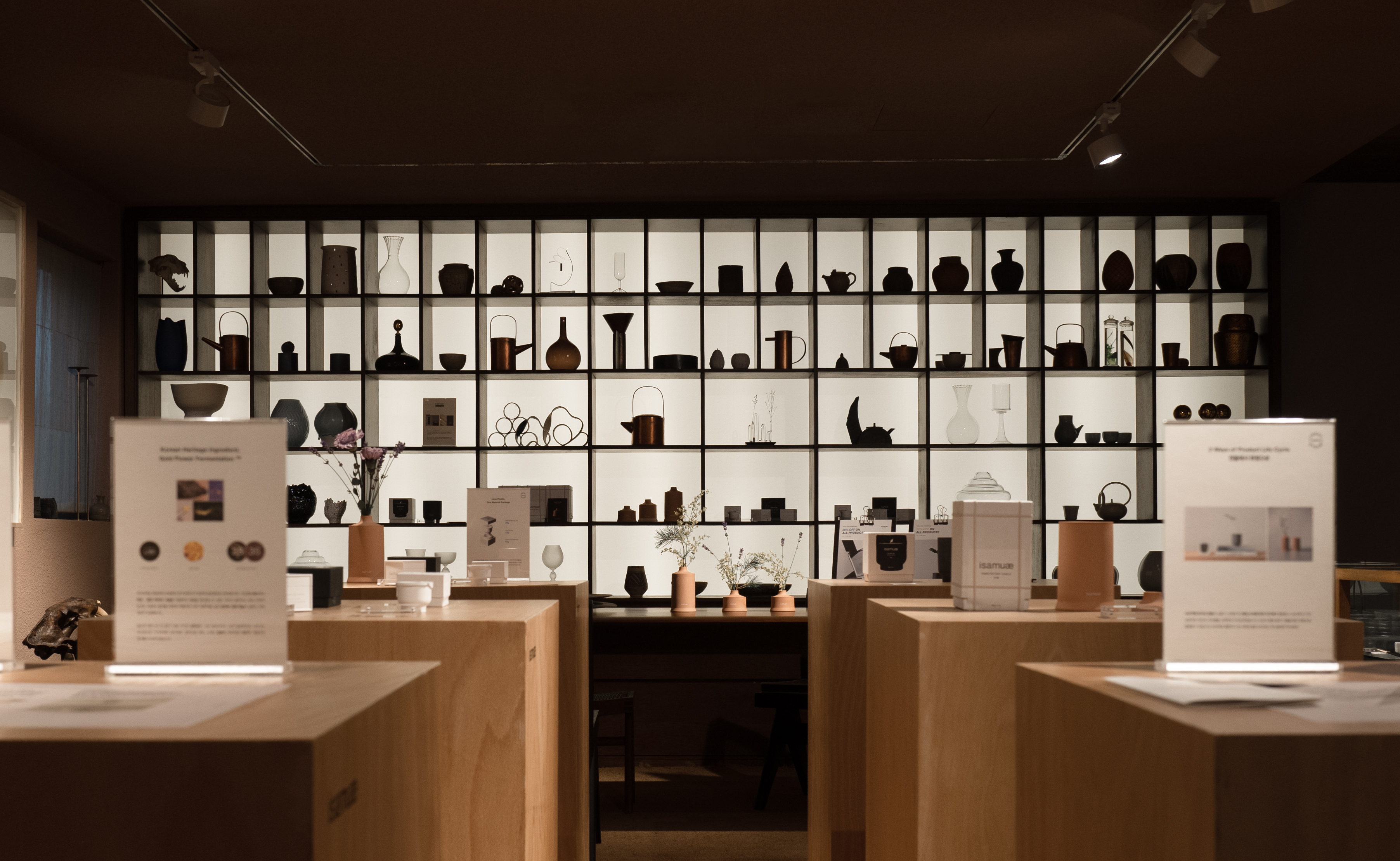 RELATED WORKS
︎︎︎
VIEW OTHER WORKS I COMMUNICATION ︎︎︎