2022 I Jung-gu, Seoul, South Korea
SON KEE CHUNG PARK
손기정 체육공원 리뉴얼


Client I Seoul Metropolitan Government
Specs
Address : 101 Songijeong-ro, Jung-gu, Seoul

전설적인 올림픽 마라톤 금메달리스트, 손기정 선수 뿐만 아니라 1등에 가려져 빛을 발하지 못한 은메달 리스트 남승룡 선수, 그리고 서윤복 선수 이야기 등 관련 콘텐츠를 발굴하며, 함께하는 성공의 역사를 재조명하는 취지에서 프로젝트가 진행되었습니다.
'달리기'라는 아이덴티티에 걸맞도록 러닝트랙 및 러닝센터를 중심으로 손기정 기념관, 도서관, 월계관 숲, 산책로 등 러너들과 주민 모두의 니즈를 만족시킬 수 있는 공간을 기획하였습니다.

2020년 '러닝러닝센터(RLC) 개관 전시' 주최를 통해 프로젝트의 긴 여정의 스토리를 전달하며 전체 프로젝트를 마무리 하였습니다.



The project aims to shed light on the history of success of the legendary Olympic marathon gold medalist, Son Gijung, as well as the story of silver medalists Nam Seung-ryong and Seo Yoon-bok. We designed a space to satisfy the needs of both runners and residents, such as Son Gijung Memorial Hall, the Library, Laurel Wreath Forest, and the running track and running center.

The entire project was completed by delivering a message about the story of the long journey of the project through the 2020 "Running Learning Center (RLC) Opening Exhibition."

PROGRAM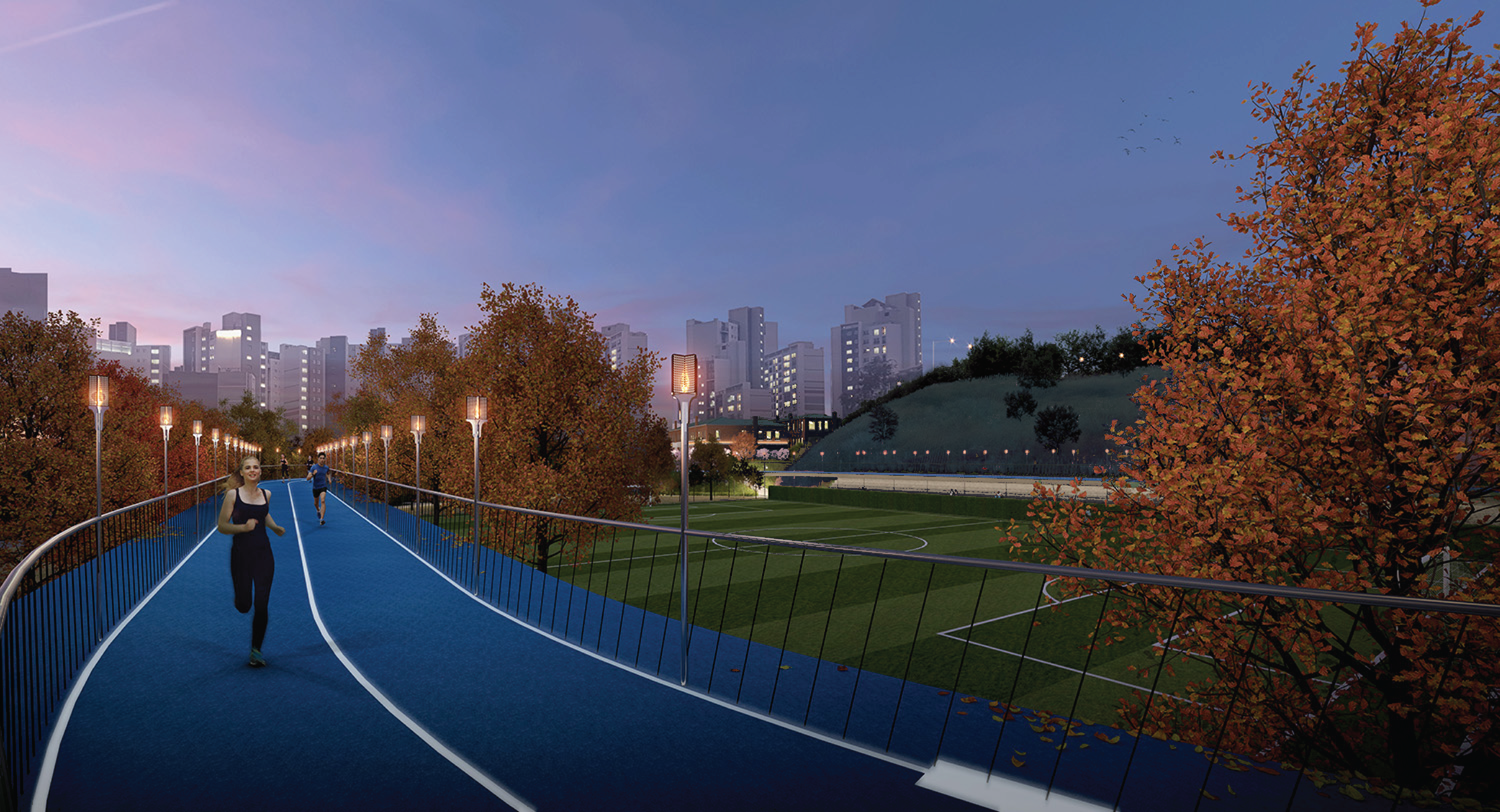 RELATED WORKS ︎︎︎




VIEW OTHER WORKS I ARCHITECTURE ︎︎︎